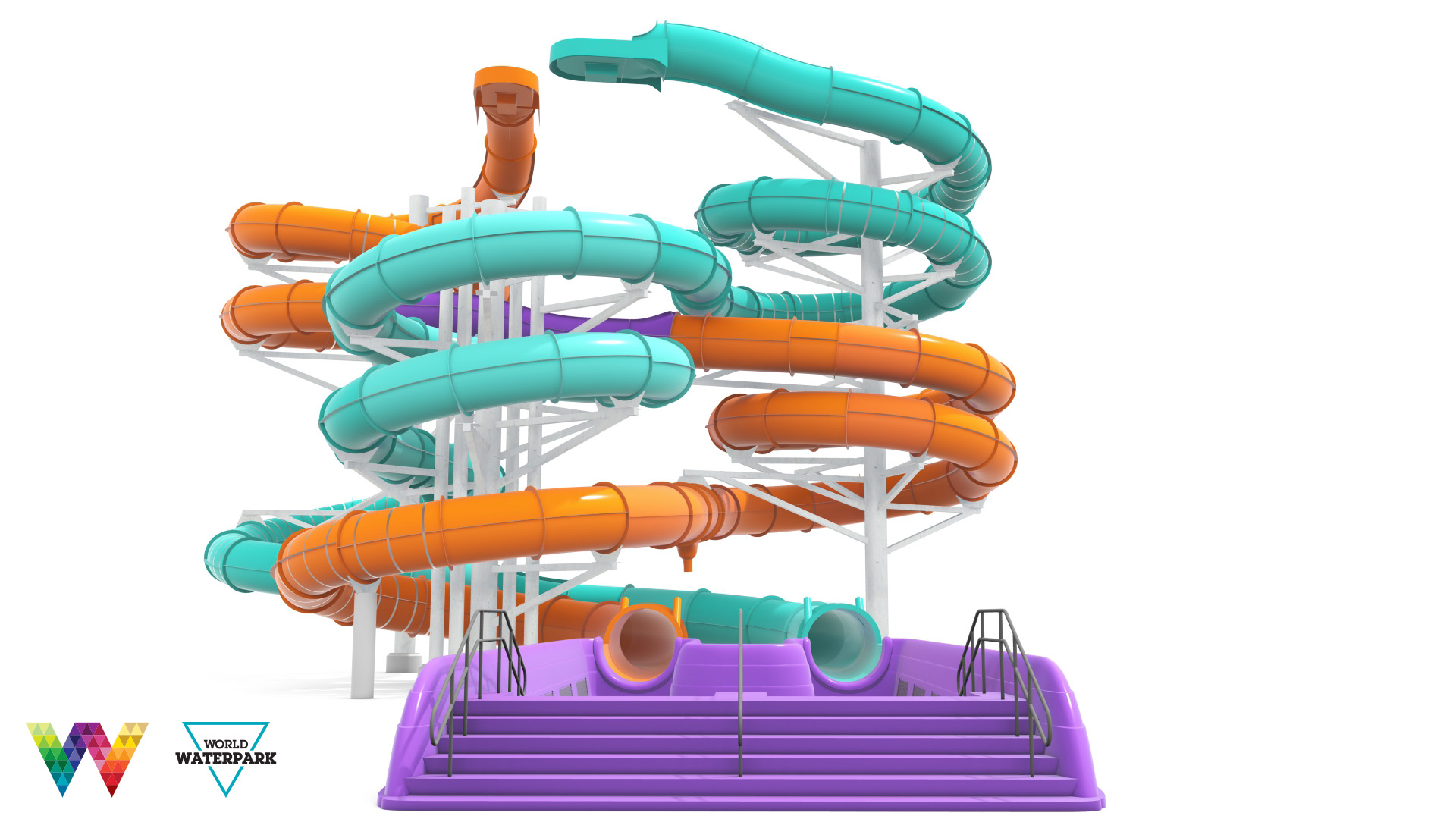 Double Trouble
Intermediate
A maximum individual rider weight of 250 lbs. Maximum combined rider weight is 400lbs.
This new waterslide is divided into sections, each offering a different immersive experience, spanning an incredible 450ft in length per section. Visitors will be able to enjoy a range of thrills as they slide through the twists and turns of the transparent sections
The new waterslide will allow visitors to enjoy the thrill of sliding with a friend by using a double tube, adding a whole new level of excitement to the experience. With winding corners and transparent sections, visitors will feel like they're flying through the air as they slide down the massive 50ft waterslide.

One or Two People

Tubes Permitted

Min 48" Max 400lbs