Marine Life
SEA LIFE CAVERNS AT Marine Life NOW OPEN!
Explore Marine Life at Sea Life Caverns — an underground aquarium that is home to more than 100 species of fish, sharks, sea turtles, penguins, reptiles, amphibians and invertebrates 
***

PENGUIN MEET & GREET NOW AVAILABLE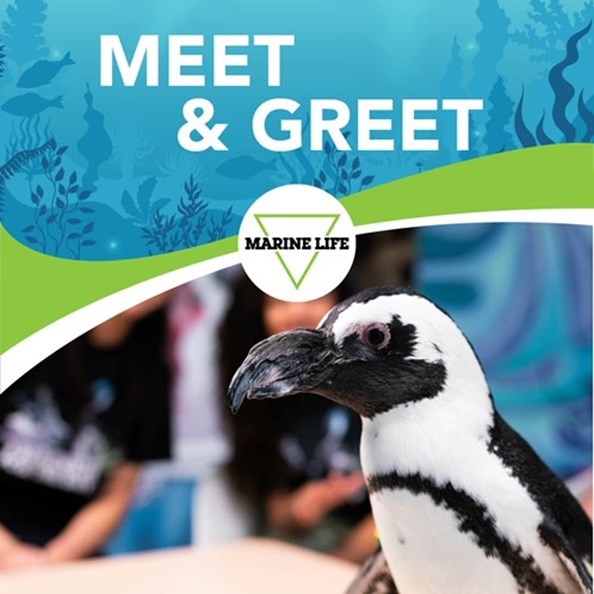 SEA LION ENCOUNTER NOW AVAILABLE 
This one-of-a-kind program is designed to let you meet our sea lions up close and personal. Get to know their unique personalities and characteristics by participating in an exciting sea lion training session. A souvenir 10x14 Sea Lion painting per person and admission to Sea Life Caverns is included in your program.
Virtual Classroom sessions for LIVE distance learning NOW AVAILABLE FOR BOOKING bringing the Marine Life experience to you with programs that are designed to meet Alberta Curriculum standards. Please contact the Education Office at marinelife@wem.ca or call 780-444-5320 for Virtual Classroom session bookings and inquires.
West Edmonton Mall follows the COVID-19 policies and guidelines set out by Alberta Health Services and the City of Edmonton.
With the recent provincial COVID-19 temporary restrictions, West Edmonton Mall has updated our COVID-19 information page.
Please be aware that the Restriction Exemption Program will be in effect at ALL attractions effective September 20,2021
Effective September 3, 2021 a face covering that fully covers the nose, mouth, and chin must be worn at all times 
West Edmonton Mall Marine Life is committed to providing educational and conservation programs that enhance the experience of our guests by enriching their knowledge and encouraging respect and responsible management of all living creatures.
Celebrate with Marine Life
Packages starting at $150 for the birthday child and 10 friends!
Call
Text