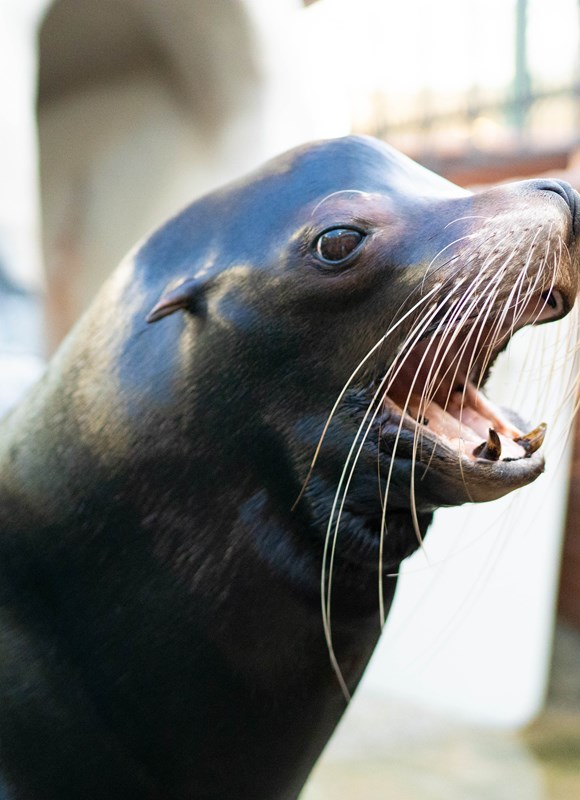 Sea Lions' Rock Show
SHOW TIME: SATURDAY'S AND SUNDAY'S AT 2PM 
Tickets available for purchase in person only at Sea Life Caverns ticket booth.
*ticket sale cut off is at show time OR earlier if tickets sell out
The entertainment is always unique and exciting at Sea Lions' Rock, the home of our incredibly talented and crowd-loving California sea lions. Weekly interactive shows give you the chance to get up close and personal with these amazing animals and learn more about them.