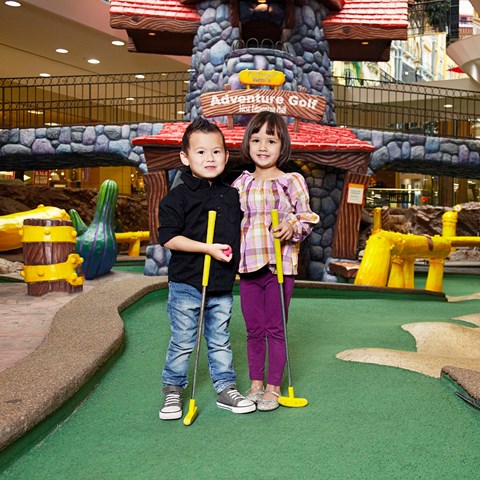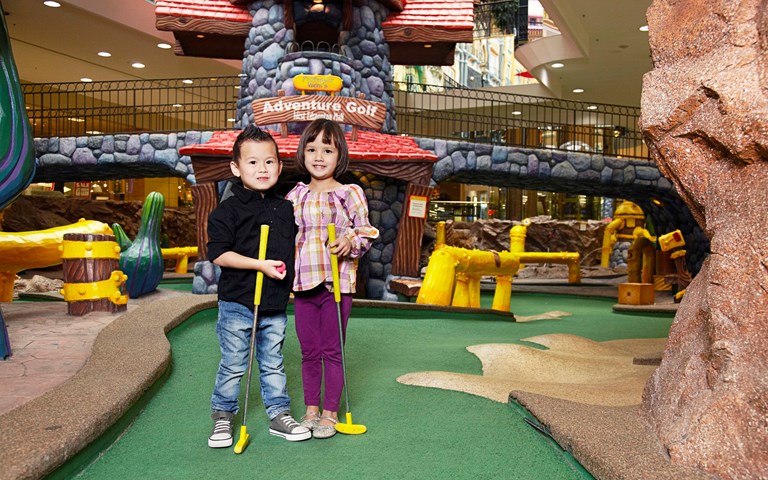 Professor WEM's Adventure Golf Birthday Party
An 18-hole mini-golf course complete with sand traps, water hazards, and cartoonish caricatures!
Group Admission
$45 package
Birthday child FREE + admission for 6 friends!
Additional guests are $7 per person.
Party Room Rental 
Professor Wem's Clubhouse $45
Mayfield Toyota Ice Palace Studio $65
Galaxyland Room $65 
Subject to availability. Price includes one and a half hours of use of the space. There is no minimum guest requirement for party room bookings. Party rooms must be paid for at the time of booking and are non-refundable.
All food and beverage in party rooms must be from mall tenants, with the exception of birthday cake, which may be homemade. Please inquire at Guest Services for a suggested vendors list.
Marble Slab Creamery is the Official Birthday Cake Supplier of WEM Birthday Rooms. Call 780.486.9696 for free delivery & $3 off a cake.
Booking Basics
Birthday party packages may be booked for children 15 years of age or younger.
Birthday party packages must be booked at least 24 hours in advance.
No refunds are allowed once payment has been completed.
Prices and hours are subject to change without notice.
Parents and chaperones must supervise the party at all times. Admission fees for chaperones may be
applicable.
All regular park regulations must be followed.