GI JOE CLIMB AND CONQUER NOW OPEN
Wall games and other Attractions
Our indoor climbing wall has three routes to the top, so guests of any skill level can try it out! Try the extreme route for an additional challenge.
All participants must fit securely in harness to participate. Participants may be weighed on a scale to ensure safety on the wall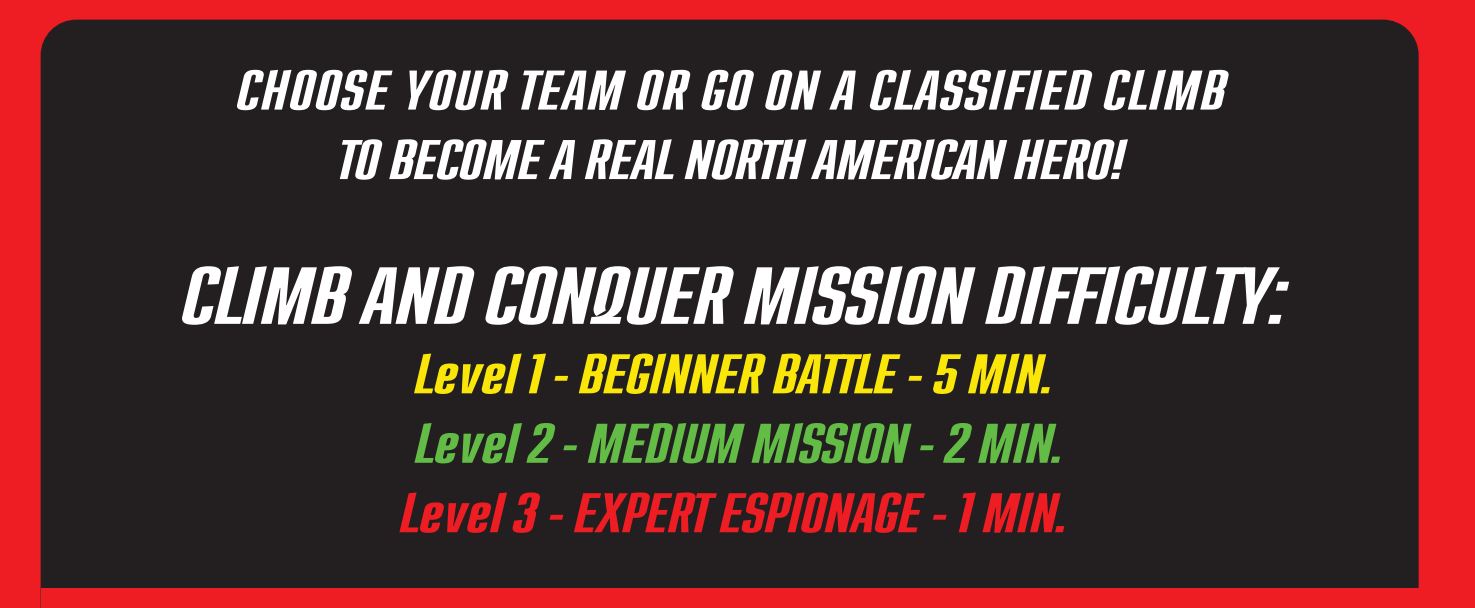 Must be 36" or taller.
Operating Days
GI JOE CLIMB AND CONQUER is open only on Fridays, Saturdays and Sundays, Statutory Holidays and School Holidays.