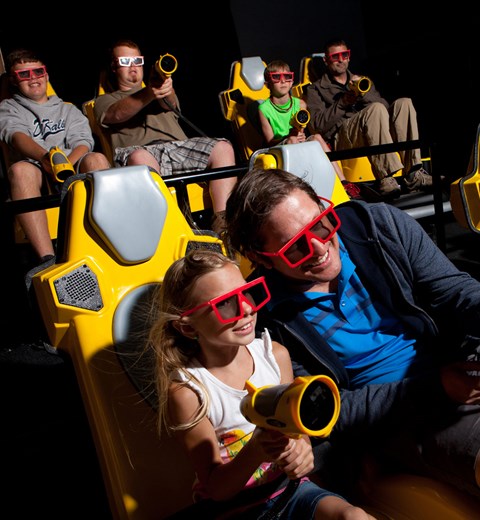 Intermediate
Galaxy Quest 7D Theatre
Experience the thrill of a roller coaster and the excitement of an interactive shooting gallery—all without leaving your seat in our state-of-the-art digital theatre with surround sound, 3D effects and the newest in lazer technology. The sharpshooter with the best aim will have their picture displayed on the big screen.

Closed - Starting Friday, June 18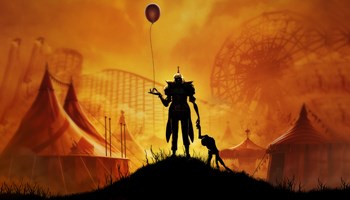 Carnival
A disturbed clown out for revenge traps us in his sinister nightmare. Once trapped in a decrepit amusement park, we get tossed, pulled and toyed with like a mouse caught by a particularly villainous cat. Giant heads and creepy automatons are just a few of the weird creations this clown has manifested from his mind. As we get dropped, dragged and swung from one twisted corner of his mind to the other, we discover we're not the first to pass through this nightmare and we won't be the last. Powerless over our fate and frightened by every move, we're forced to confront the reality of this nightmare we may never wake from.
---