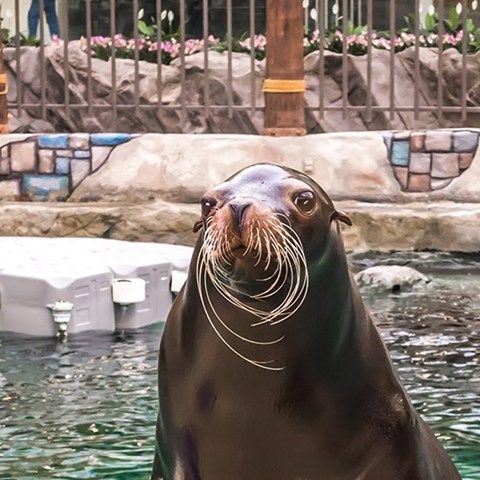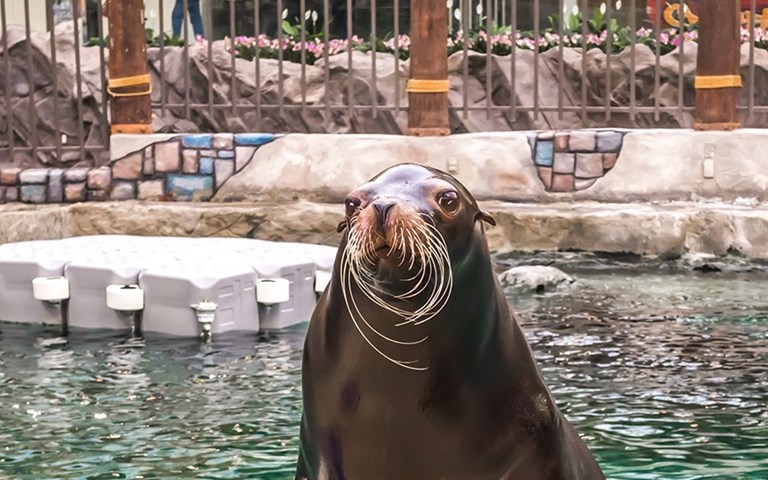 Sea Lion Training School
Sea Lion Training School is a unique program that allows students to get up close and personal with our California sea lions. Participants prepare the animals' food, attend a private training session, and take part in a unique "hands-on" photo session. Groups also enjoy a tour of Sea Life Caverns and a presentation about our African penguins. This program includes a free photo USB to document your experience.
This program is suitable for ages 12 and up.
Program length: 2.5 hours
Rate: $26 per person
Prices subject to change without notice | Certain conditions may apply | Prices do not include GST
Contact Marine Life Education to Book Today
Call
Text