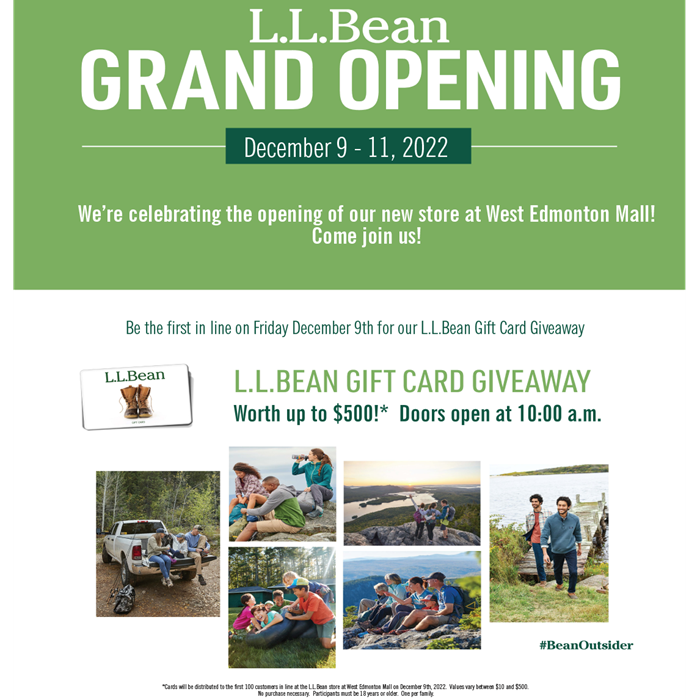 L.L.Bean Grand Opening
Fri, Dec 9
10 a.m.
Don't miss the Grand Opening of L.L.Bean at West Edmonton Mall on Friday, December 9th!
We're giving away 100 Gift Cards worth up to $500 to the first customers in line!
Doors open at 10am.
Prior to the doors opening, we will be hosting a ribbon cutting ceremony at 9:45am. All are welcome to attend.
At L.L.Bean we make products that make you feel good – inside and out!