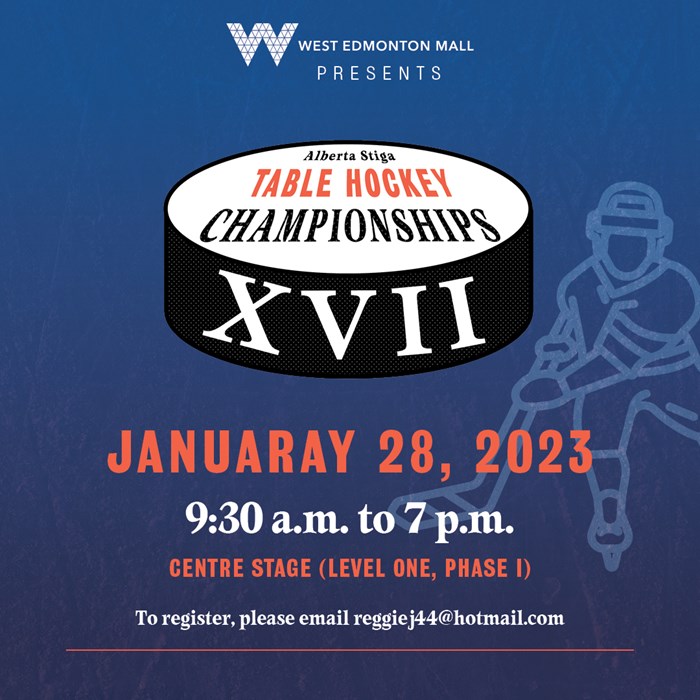 Alberta Stiga Table Hockey Championship XVII
Sat, Jan 28
Watch and participate in the Alberta Stiga Table Hockey Championship XVII!
Saturday, January 28 at Centre Stage
9:30 a.m. to 7 p.m.
This Table Hockey Tournament is open to participants of all ages and skill levels with top ranked players from Alberta  participating. Trophies will be awarded to the top 3 in each skill level!
To register, email reggiej44@hotmail.com