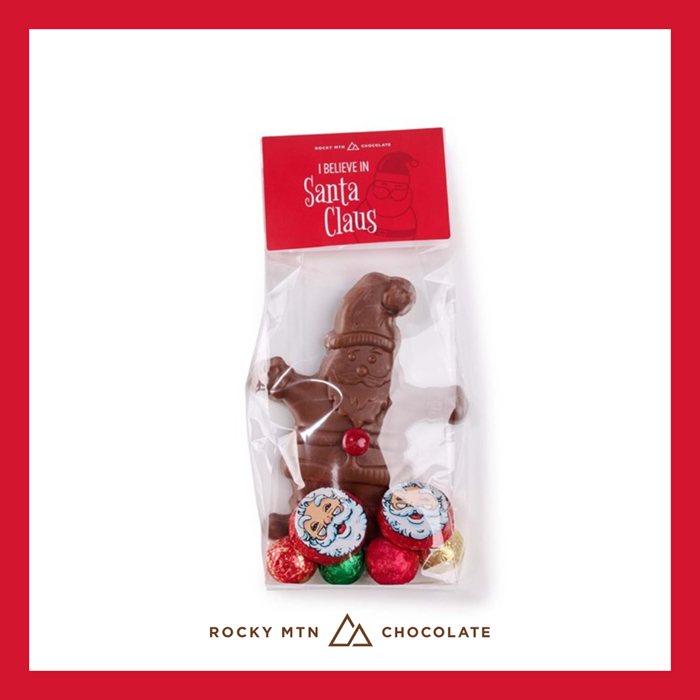 I Believe in Santa Claus!
Sun, Nov 12 to Sun, Dec 24
We've never met a Santa we didn't like and these adorable Santa Packs are no exception. Share the magic of Believing in Santa with our Milk Chocolate Santa and Foil Wrapped Milk Chocolate Christmas Foils
Buy 1 for $12 or 4 for $40
See in store for details.